ScenaMadre is a professional theatre company.
ScenaMadre is theatre plays, performances and artistic projects on tour in Italy and abroad.
But it is also drama classes for children, teenagers and in the Tigullio territory (Italy).

—
Theatre plays
In 2014 we won Scenario Infanzia Award with The games room.
The play toured in Italy and Switzerland until 2020.
Since 2016 we have been supported by Gli Scarti, National Theatre Production Center in La Spezia (Italy).
THREE, our following tout public play,
BREAKING FREE is our last play. It
was selected by Segnali International Teen Festival
was selected by Fit International Theatre Festival (Switzerland)
was finalist at the Inbox Verde Award 2023
---
—
Our creative process begins with people: we like to tiptoe inside their world and discover their toughts and poetry.
An inclusive theatre regarding age, education, social background. A theatre able to tell something and leave something to each person.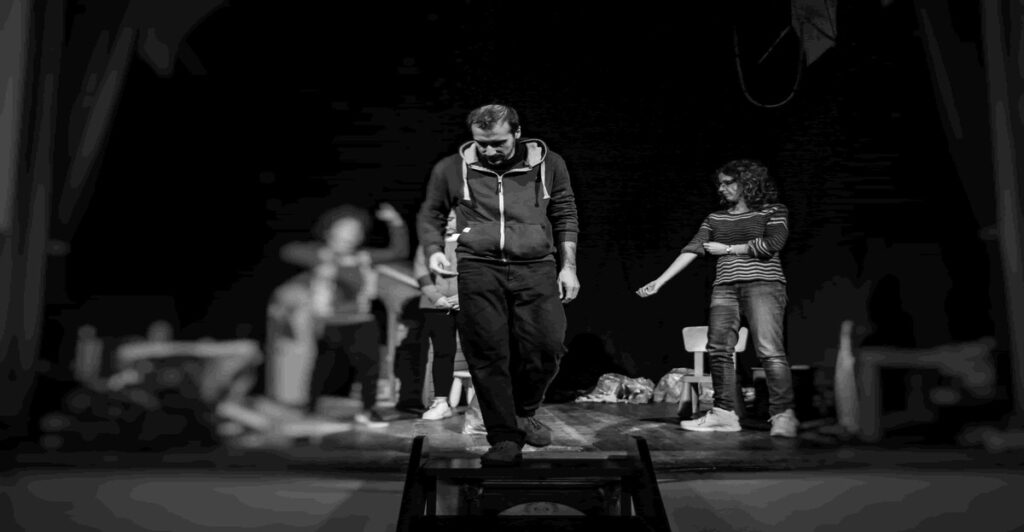 ff—
Drama classes
We have our drama classes in the Tigullio territory: primary school children, teenagers, young adults and adults.
–
Some achievements:
Andersen – International urban theatre Festival stages our adult students' plays every year since 2018.
–
In 2018 and 2019 our teens group was finalist at Gaber Award, a national prize run by Teatro Stabile di Grosseto and Unicef Italia. In 2019 we also won a special mention. 
P.S. Here at ScenaMadre no one is born a master. We owe our education to many teachers and professionals. Here is a not-thorough list of all those who taught us something. 😉