We have two drama classes for teenagers.
One for 11 -14 boys and girls, one for 14 – 19 students.
You can call them drama classes, acting schools, theatre workshop.
The point is that teenagers change and grow up every day, so our teaching too has to be a constant process, a true laboratory, a place for testing, take risks, put yourself in the game.

Drama classes junior
(11 – 14 years old)
When: 2 hours a week, Tuesday 7 – 6.45 pm
When: Via San Francesco 27, Chiavari
Some achievements:
In 2018 we were finalist at Gaber Award (national theatre contest for teenagers run by Teatro Stabile di Grosseto and Unicef Italy) with our play All I cant't bear has a name.
In 2019 we were finalist at Gaber Award again and won a special mention with our play Damned World.-,
---
"The point is not making everybody actors,
but expressive individuals.
Where can teenagers safely experiment their physicality and ideas? Where if not at theatre?
–
– Roberto Piumini
We don't want teenagers to become small adult actors, nor clones of famous actors.
We want to help them to explore their artistic potential, to create a theatre able to talk about them, their age, their opinions.
Beyond acting, we propose teenagers a way to be true on scene, free from banality and stereotypes.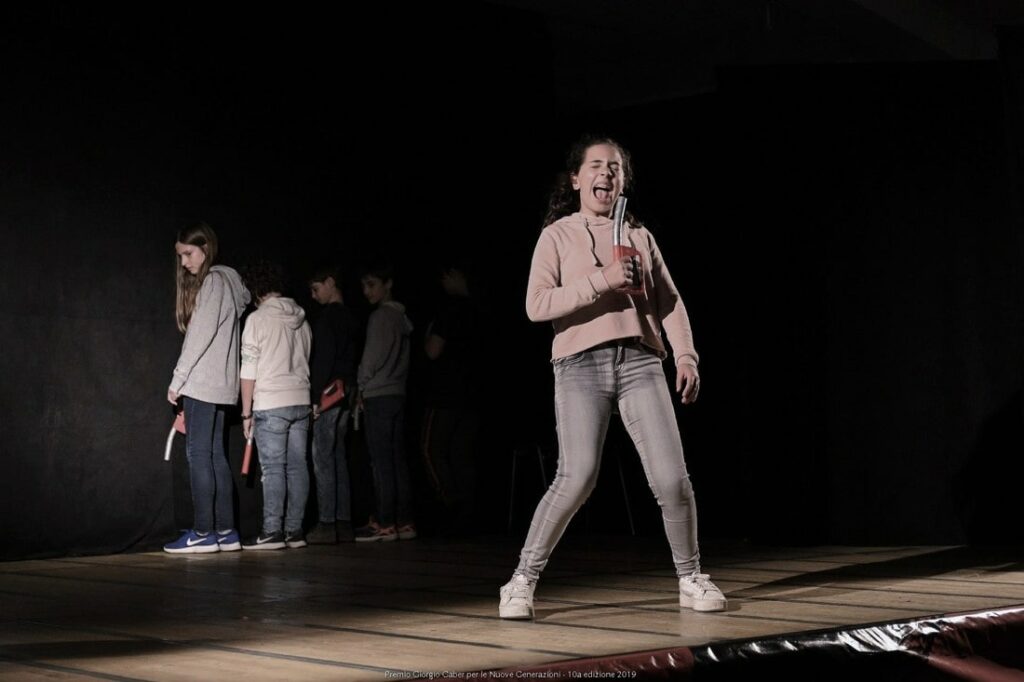 Drama classes senior
(14 – 19 years old)
When: 2 hours a week, 7.15 – 9.15 pm
Where: Acli Fanin society, Chiavari
Some achievements:
---

Need more info about our drama classes for teenagers?
CONTACT US: by email, phone, whatsapp, Facebook and Instagram.😊